World Autism Awareness Week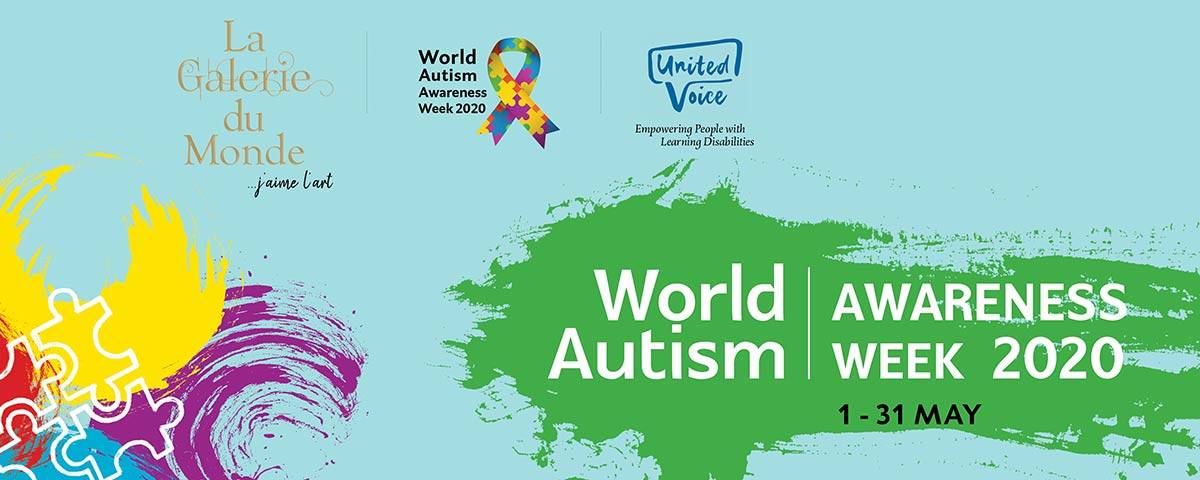 La Galerie Du Monde together with United Voice (the first society in Malaysia that is led by persons with learning disabilities) will be hosting a joint fundraising event which will commence on the 3rd April to the 30th April 2020. (Hours: Monday – Sunday / 10.00am – 7.00pm)
The event will feature some 40 special talent artists of all ages and they will showcase some of their finest works for sale. All proceeds from this event will go to the artists and United Voice.
We aim to create and raise awareness about Autism and the understanding of autism through the expression of art. One of our goals is to encourage and support these gifted and special talent artists as well as to inspire other young artists to embark in Art as a profession, hence leading to a future of independence.
By hosting this fundraising event, we hope to provide a wider exposure and understanding to the general public with regards to this development disorder especially in young children and growing adults in order to help them grow, develop and attain their full potential.