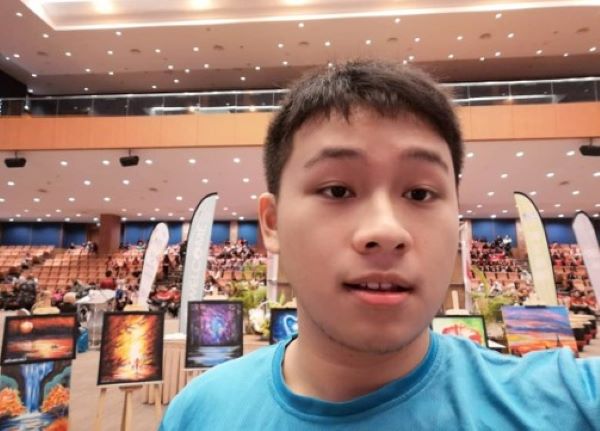 Lim Wen Ren, born in Melaka in year 2000 is a young adult with autism who displays a great memory in anything he sees, hears and experiences. He is perceptive in memorizing car plates, roads and maps, electronic codes and historical years. Wen Ren started painting when he was 6 years old. Since then, he has produced numerous art pieces from crayons, watercolors and acrylic paints.
Painting has become a past time hobby for him and his selection of colors are based on sharp and soft combination which makes his art pieces appealing and noticeable. He has won the State Level Art Competition for the Special Needs Children & Adults organized by Rotary Club of Kota Melaka in 2013 and the same art piece won the 2nd Runner Up title in the National Level.
His dream is to see his art pieces hanging on the wall and being admired by the audience in art exhibitions. It would be the greatest recognition and encouragement for him.