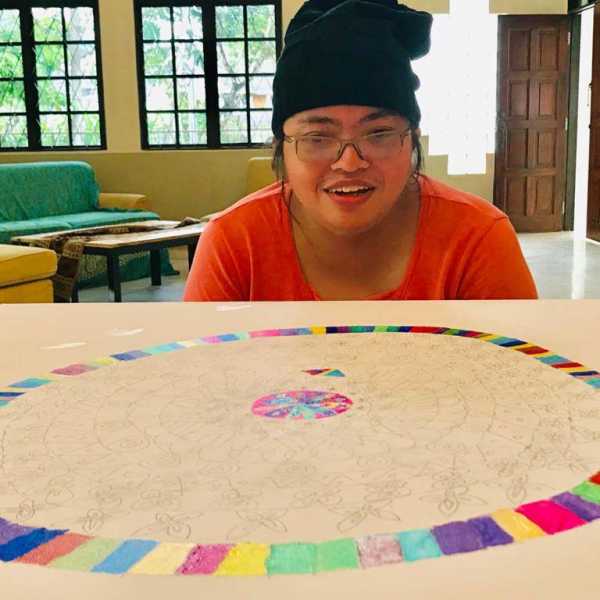 Born in December of 1991 , Izzati has always been very enthusiastic about colors that surrounds her world. At the age of 5, she was given her first set of color pencils and paper, since then she has always loved expressing herself through art and is at peace doing it.
Her love for the art, design and colors was further cultivated as she often followed, absorbed and observed all things colorful, creative and expressive.  Today she confidently gives her artistic point of view and have always decided by herself exactly what she wants to do, the specific colors and types of paints and subject matters.
Izzati dedicates herself totally to her canvas piece each time she paints. Her studied strokes and thick dabs of vibrant colors present not only imaginary friends and characters but also elaborate representation of people, places and peculiar socio-environmental issues.  She enjoys gatherings with like-minded artists as in the WE and IZZATI exhibition in White Box PUBLIKA which has inspired the group of ART initiatives WE & I ART which has morphed into the 2nd year of WE&I ARTFEST.
This participation and sharing is part of her journey in art for a social cause career whilst inspiring and empowering others too.