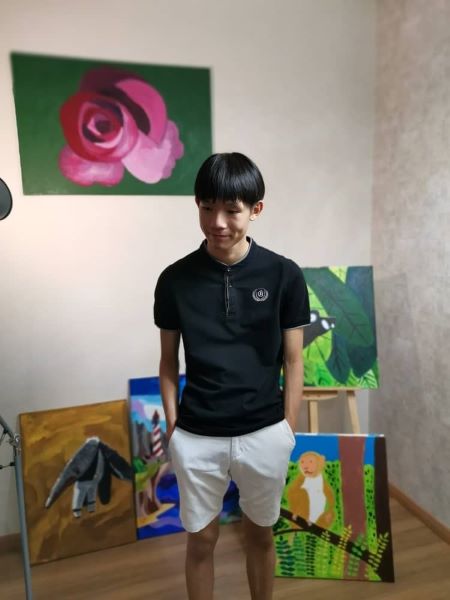 Liew Yih Hsun was born in Johor Bahru, Malaysia on 21th April 2002. At the age two, he was diagnosed as autistic. Yih Hsun is currently 18 years old, he is an artist and his favourite medium to use is acrylic on canvas.
Yih Hsun creates art every single day and he is extremely comfortable in drawing and painting with acrylic. His favourite themes to work on are of dinosaurs, wild animals, exotic landscapes.
Besides that, he is also passionate about musical instruments like piano and the drums.