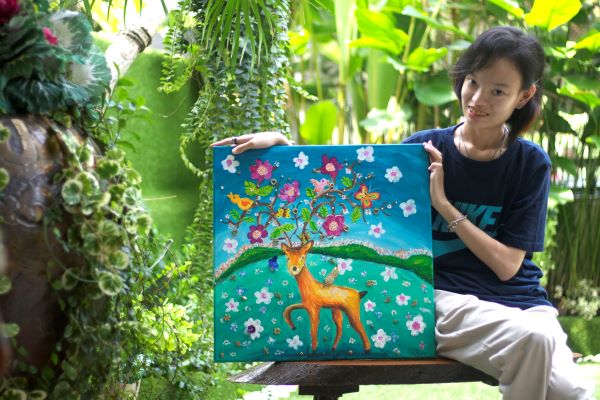 Penny Lim, aged 25, was born on the 2nd August 1995 in Selangor. Penny was diagnosed with mild learning difficulties and poor oral motor skills. She is not able to speak clearly but she is learning sign language to overcome her disability. She is also epileptic and her  conditions that will remain with her for the rest of her life.
As Penny was growing up, not having able to express herself clearly due to her poor oral and motor skills, she has to endure the frustration of being misunderstood. She began to developed a liking for art at an early age as it's the perfect medium for her to fully express herself.
Her artistic journey was further enhanced under the guidance of Teacher Joy, the founder of Dragonfly Art Cottage. It's here that Penny began to produce some of her very interesting and highly notable art pieces. To date she's actively painting and developing her artistic skills further.