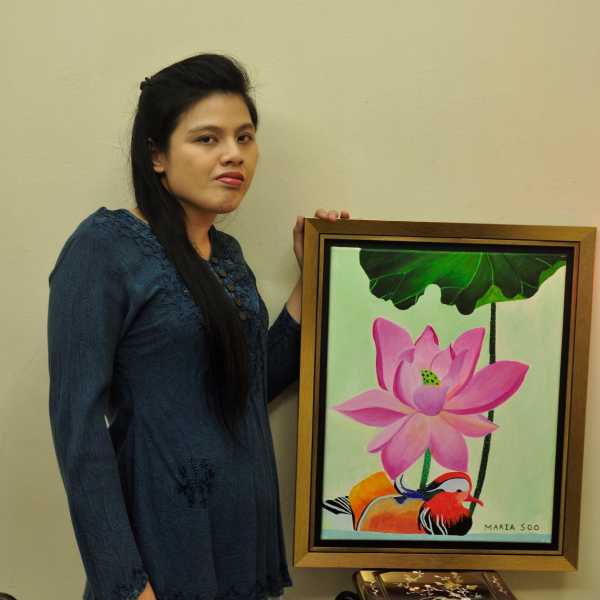 Maria is an outgoing young girl who has a flair towards the artistic side. A person who loves to put into details and ensuring that what she does is perfect and acceptable for her standards.
Friendly, very intelligent and a perfectionist. She had accomplished many achievements in where her paintings had been well-received and admired by many.
Maria has produced so many lovely paintings to share with art enthusiasts and general public-alike, ever since the year of 2013. Her paintings had been exhibited at different venues. Her last exhibitions was exhibited in  the KL World International Deaf Artists Exhibition and Special Expressions II We and Izzati Exhibition which was held in 2018.