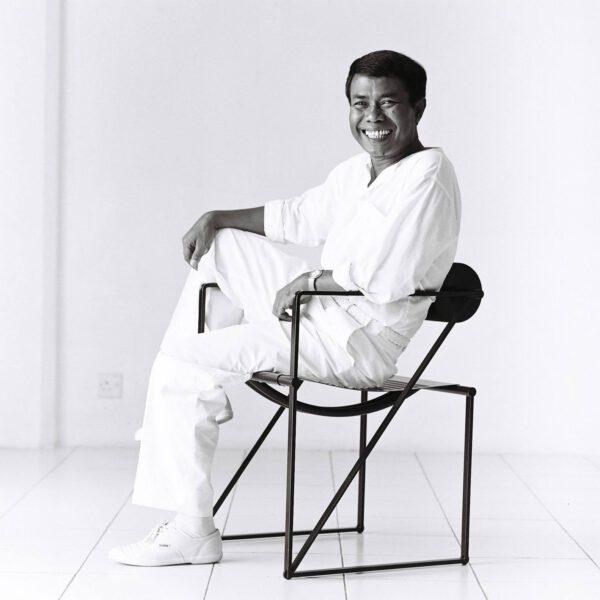 Born in 1936 in Sungai Limau, Datuk Ibrahim Hussein was one of Malaysia's most iconic and celebrated artist. Art was his passion since his childhood. He studied at the prestigious Nanyang Academy of Fine Arts in Singapore in 1956 before going to pursue art at Byam Shaw School and the Royal Academy in London. It was only after being awarded a merit scholarship that he was financially able to travel to France and Italy to explore art. He returned home and became the resident artist at the University of Malaya.
Datuk Ibrahim Hussein was instrumental in creating waves and movements in the Malaysian art scene. His trademark "printage", a combination of printing and collage, was unique and captivating with its colourful and layered look. His works have a semi figurative imposed onto a figurative element floating within a flattened nebulous space emerging as complex surfaces swirling with gestural markings and appropriated imagery.
Datuk Hussein was the subject of retrospectives held by both the National Art Gallery of Malaysia and the Museo Nacional de Bellas Artes in Santiago, Chile. They speak to his importance in the arena of art, both in Malaysia and on the international world stage. In 1991, Datuk Hussein founded the Ibrahim Hussein Museum and Cultural Foundation on Langkawi Island, Malaysia. It functions as a non-profit museum dedicated to the development of culture and art in Malaysia. He died in 2009. With his passing, Malaysia has indeed lost a giant in the local art landscape. The seum stands as a befitting legacy to an extraordinary and pre-eminent painter.