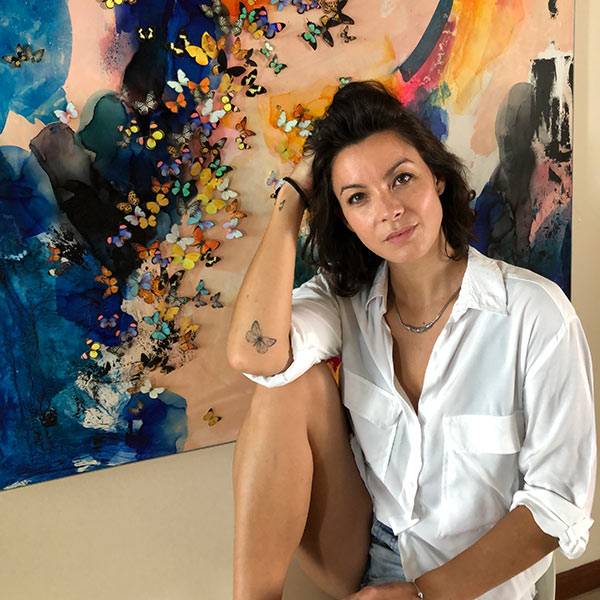 Khalsom is a self-taught artist and interior architecture graduate of 2006. Originally from Malaysia and the UK, Khalsom has been living in Singapore for over 10years.
Previously designing hotels and resorts, Khalsom chose to focus on her art full time in late 2018. She brings a deep understanding of space, composition and use of colour, and attacks her work from an artist-slash-designer approach.
Khalsom's main focus is abstract art, contrasting colours, bold strokes, bold strokes, broken details and rough textures. Often adorned with intricate hand cut butterflies, this dynamic style makes up the main body of her work.
Her works have been shown at the Afforable Art Fair Singapore and at the Asian Art Platform Gallery. Her work is in the homes of collectors in London, Greece, Singapore, Kuala Lumpur, United States, Brunei and Australia.
Khalsom is currently working on her latest collection and private commissions.