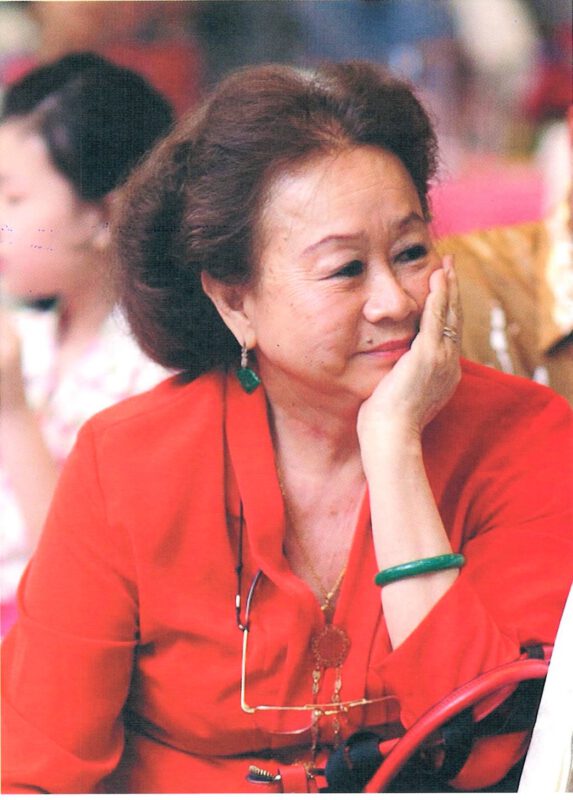 Born in Penang in 1940, Sylvia Lee Goh is a Malaysian self taught painter noted for celebrating the Peranakan heritage which she presents in her own unique style of painting through still life, self-portraits and the womenfolk clad in Nyonya Kebaya or sarong at rest or play.
Sylvia is an established and recognised malaysian artist. Her works have been collected by the National Art Gallery, Penang State Art Gallery, corporate institutions and foundations as well as art patrons.
She is a veteran artist of 40 years with 2 solo exhibitions under her belt, both held in the National Art Gallery in 1998 and 2015. She is working towards her 3rd solo currently.
Sylvia has taken part in over 70 joint exhibitions – 2 were organised by the National Art Gallery to Indonesia and Argentina. Other foreign venues have been Australia, China and Thailand.
Her identity is strongly pronounced in her works, through her culture, race and religion. Her love for nature is strongly evident in her, "Here To-Day, To-Morrow Gone! "Heaven On Earth" Lotus Triptych" 1997 masterpiece.
The 2015 solo exhibition "Then and Now —-The Enduring Heart" garnered over 2,500 visitors, with presentation from 59 countries. There was also generational presence from both ends  of the spectrum – parents pushing their children in prams, to senior citizens and enthusiasts in wheel-chairs. Students, professionals and a whole hosts of art enthusiasts and patrons responded with their written statements, testament to their views, perspectives and emotional responses. The paintings tugged at their heart-strings, jolted their memories with nostalgia. Secret smiles of good old days, and tears just remembering."
The paintings are unique and peculiar only to her. The world at large has been her teacher and great artists her inspiration.