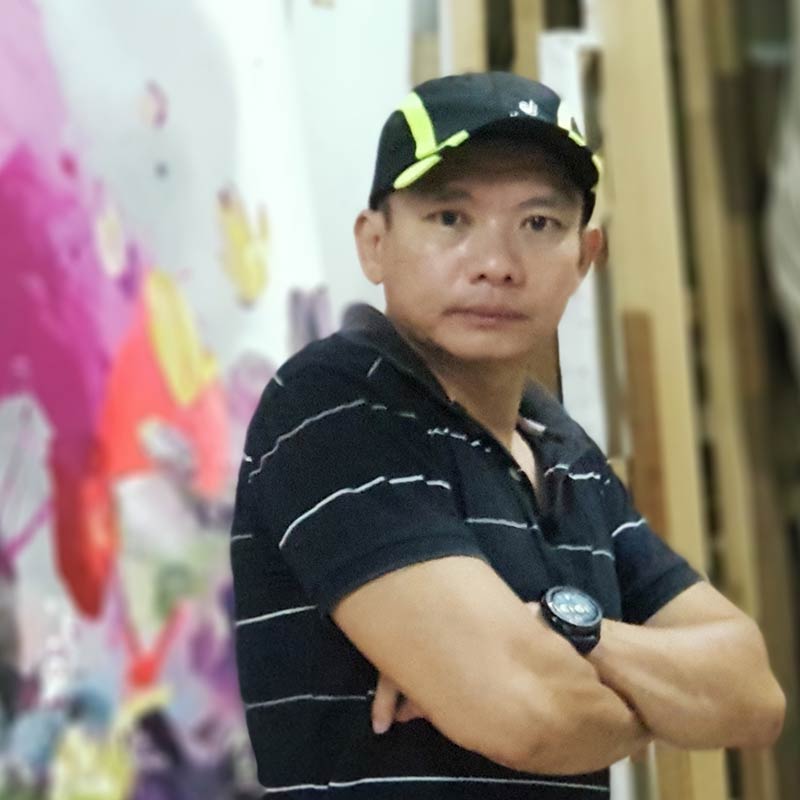 Born 1970 in Penang, Soon Lai Wai moved to Kuala Lumpur in the early 90's to pursue a career in advertising as a graphic designer. He learnt the basics and skills of painting in Saito Academy from 1989 till 1991.
Soon Lai Wai grew up in the history section of Penang Town, where he learnt Chinese painting for 7 years before turning to oils and acrylics. He is well-known for his semi-abstract depictions of lotus flowers teeming with life, surrounded by lush tropical colours of green, yellow and gold, creating a sense of purity and prosperity at the same time.
However, he turned to abstracts in recent years. His abstract style is exquisite and elegant with smooth textures and care-free brush strokes. One of his popular work is the "Resonance Series" (2015), in which he paid tribute to world-class artist Zhu De Qun.
He held his solos, "the Sensuous Oriental" at Balai Seni Hall, NSTP, Kuala Lumpur (2004); the 'Garden of Paradise' at XOAS Art Gallery, PJ(2006); 'A Joyful Moment' at Alpha Utara Gallery, Penang (2007) and 'A Joyful Moment 2' at Momentous Art Gallery, Singapore (2008). His works are being collected in the US, Singapore, Hong Kong and Malaysia.