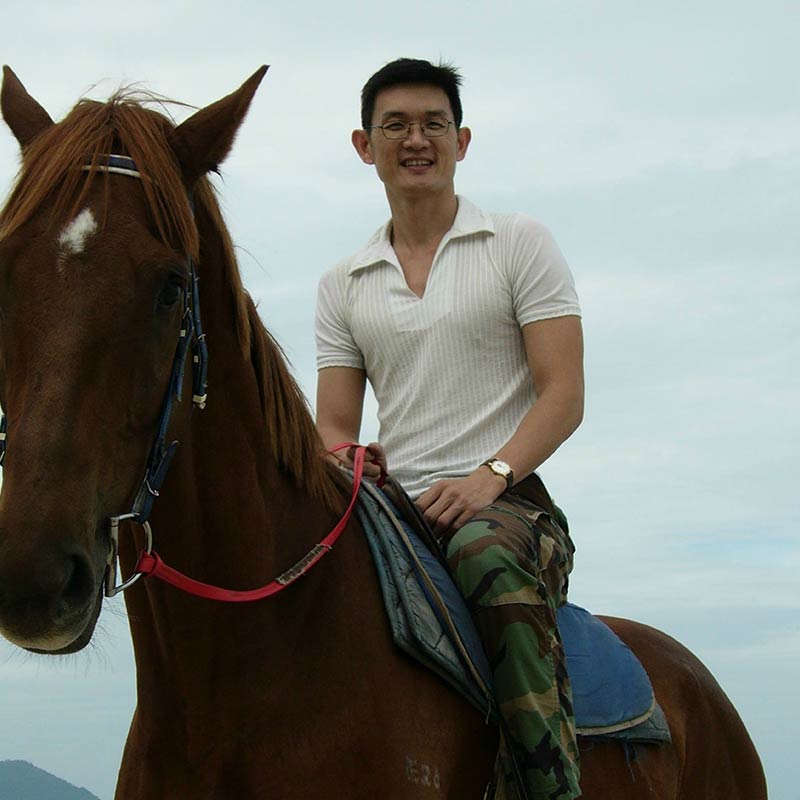 Lim Ah Cheng earned a diploma in the Malaya Institute of Art (Kuala Lumpur) in 1990 and went on to study at the Tatsun Studio in Illustration. In 1995, he learnt Chinese Calligraphy under the tutelage of Chong Chen Chuan, the then Chairman of the Malaysia Calligraphy Society.
However, Lim's subject matters are not only limited to things of the east, but also that of a global prospective. Today, Lim's main emphasis is in capturing the essence of the galloping movements of horses. His works exudes their strength, beauty and energy.
"I have employed both oil as well as ink to bring out the movements. Some are executed with very fast brush strokes – the same techniques as in Chinese Ink Painting. This can never be replicated because of the speed with which they are painted. The colour combination also can never be replaced." Although well-known for his painting of horses, the prolific artist continues to challenge himself to express his creativity in other subjects like orchestras in performance, Balinese dancers and other animal forms.