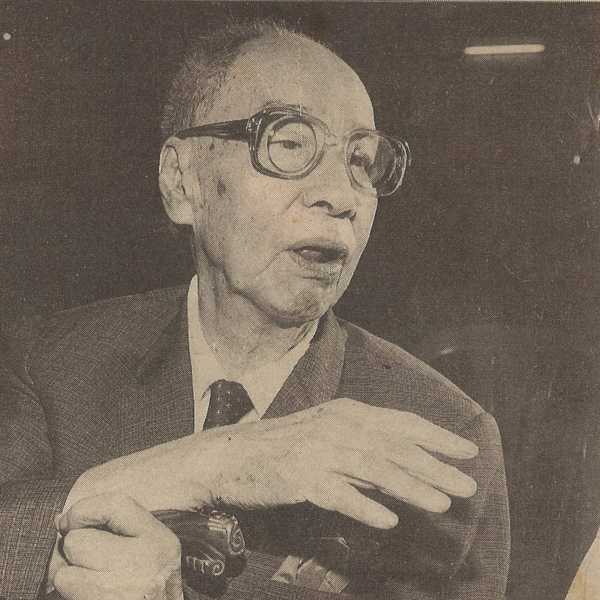 Lee Kah Yeow was a Malaysian Lingnan School Chinese ink artist. Nicknamed Ts'an Hsing , He was born in 1901 at Eng Choon District in the Province of Fukien.
He took a great liking to painting since childhood. In 1919, he went to Peking and enrolled at the National Peking University. During off-lecture hours, he joined an art society thereby cultivating his involvement in the realm of art and more so he had got the guidance of contemporary artists such as Tang Teng Tse, Chen Pang Ting, Chen Hen Ko & Wu Pei Hen.
In 1920, Lee Kah Yeow was admitted into the Shanghai Art Academy where he picked up Western art painting. Upon graduation, he returned to Fujien where he organized an art society for youth and held art exhibitions in Amoy. In 1926, he moved to Malaya (today's Singapore and Malaysia), where he worked both as an educator and also as an art teacher.
Besides that, he was a successful businessman who has led a contented life so much that he retired from business and spent years dedicatedly studying Chinese calligraphy and painting masterpieces from the dynasties of Tang, sung, Yuan, Ming to the Ching Dynasty. In the mid-60's, he established his own Ceylon Hill Villa to carry out his painting and calligraphy works. This has enlightened him in cultural living.
By the 1970's, Lee Kah Yeow had published his book which was distributed to various higher educational centers, schools and public libraries throughout Malaysia. Besides continuously publishing catalogues and painting calligraphy over the years, he also donates rare collections of cultural relics as well as paintings and calligraphy to Nanyang University and the National Art Gallery of Malaysia.
In 1975, The National Art Gallery held a month- long exhibition of his works which attracted a great crowd of appreciators of fine art. Besides educating and painting, Lee Kah Yeow also toured most of the world with his family or solo and had gotten a lot of inspirations to create stunning artworks.
Lee Kah Yeow held a highly respected reputation among artists and societies as he held a strong principle of donating his artworks exclusively for the benefit of the society, a true philanthropist indeed.