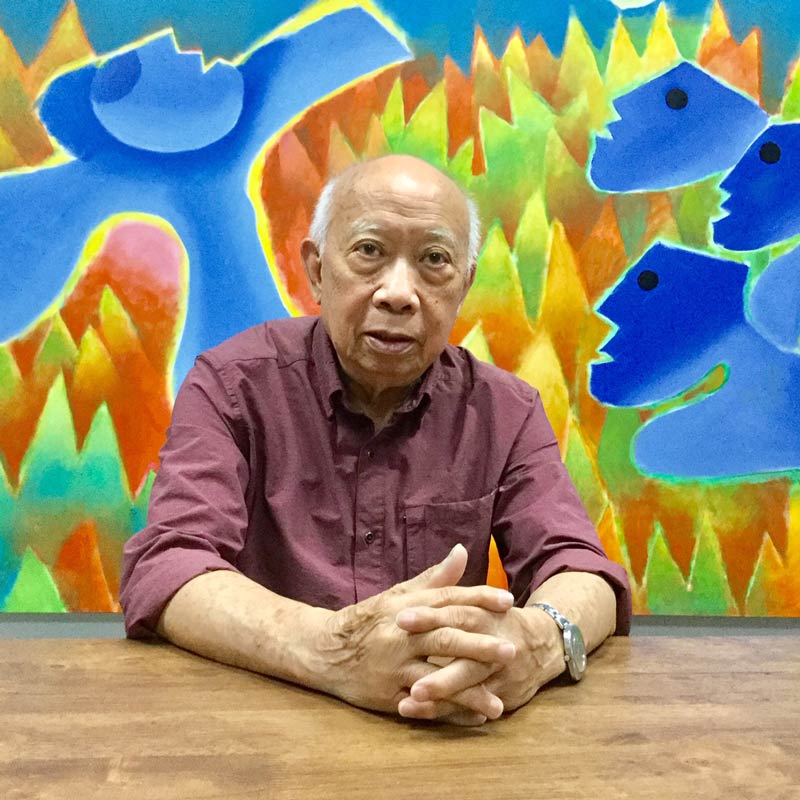 Born in 1939, Khoo Sui Hoe hails from Kedah. He is one of Malaysia's foremost fine artists who graduated from the prestigious and highly reputable Nanyang Academy of Art in Singapore. He also studied in the United States where he obtained his education through the Pratt Graphic Center in New York back in 1974. Where's his work is concerned, Sui Hoe's work is a abstract and colourful and one can see that such expressions come through many years of experience.
In fact, he has had more than 40 solo shows and these have travelled throughout to the likes of Singapore, Bangkok, Jakarta, Bandung, Bali, Taipei, Melbourne, Adelaide, Honolulu, New York, Washington D.C, Houston and Shanghai and many more have been sold off at international auction houses like Christie's, Sotheby's and Henry Butcher.
He has won various awards as an artist including receiving the Certificate of Merits from Las Vegas Art Museum and the First prize in Oil at the Malaysian Art & Craft Competition in 1965. His most recent solo exhibition was held at the Pipal Fine Art Gallery in 2011 while he also had a show at the Arkansas Studies Institute Galleries in Little Rock in the United States.