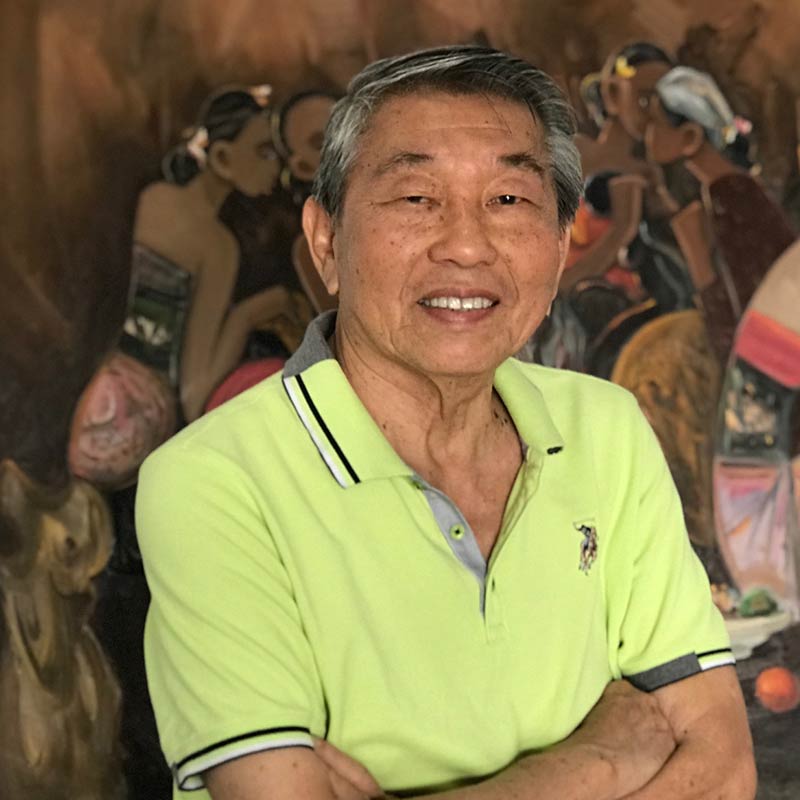 Born 1945 in Alor Setar, (Kedah), Keng Seng Choo is a Malaysian artist whose works have been showcased in numerous private and public galleries locally and outside of Malaysia. He attended the prestigious Singapore Nanyang Academy of Fine Arts and graduated in 1965. In 1965 he won third prize in the Malaysian Open Art Competition.
He has gone on to win many awards and accolades in a career that has spanned decades but most notably, the Silver Medal at the prestigious 1970 New York International Art Show, an achievement which have not been emulated by many artists today. While Keng Seng Choo is known for his exemplary and brilliance techniques in Batik Art. He began his career in Batik and watercolor painting. However, he later switched to oil painting which he still practices today.
Keng Seng Choo has come a long way since starting off as a fine artist and he is constantly involved with group and solo exhibitions which have helped to propel him into becoming one of Malaysia's great artists. With a career in the art scene that spanned across 45 years, his works is known to have encircle around still life objects which he paints with much passion and expression. Viewing his artwork is like taking a journey into the mind of a great artist who depicts his message using abstract figures, strong colors as well as other accompanying objects to express his take on a specific theme.