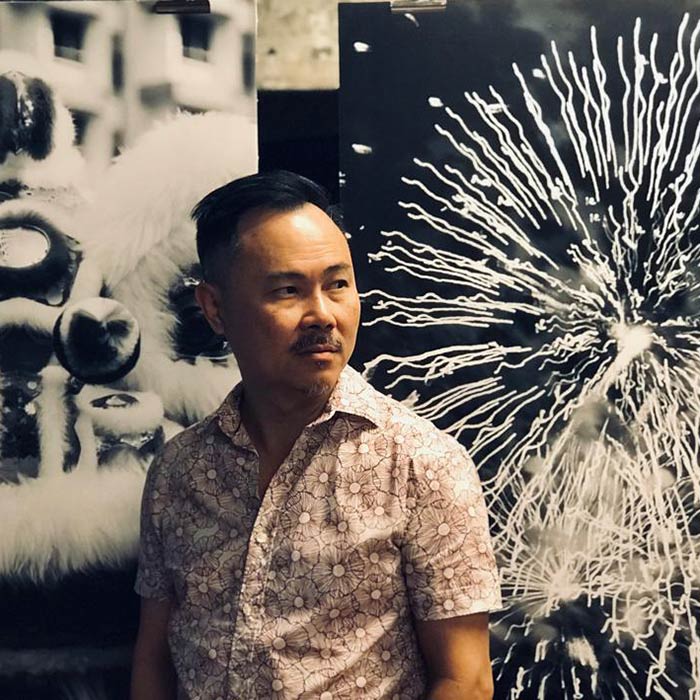 Born in 1966, Kuala Lumpur, Jeremy Lee is a self-taught artist. He holds a degree in Information Technology and a master's degree in business administration. He is currently a Senior Management Team member in an MNC organization. Jeremy believes in the concept of "work, life balance" during his free time, he enjoys expressing his art through a variety of mediums and continuous experimentation.
His previous work ranges from fine art paintings to large art installations and camp murals for children. The mediums he used varies from acrylic to mixed media. He is largely self-taught and has taken several informal lessons/ workshops involving both dry and wet mediums such as graphite, color pencil, pastel, charcoal, ink, watercolors, acrylic and oil.
He has participated in many group exhibitions such as Sketchwalk KL, Nada Rimba – Atelier Art Space Gallery (in collaboration with MNS : Malaysian Nature Society) in 2015; Warisan Padi Kedah Festival – Blossom Art Festival whom he participated under 3 different societies – PPM, Klang Art Society and KL Sketchwalk, Life in Penang – Xin Art Space in 2016; 2ND Wave Exhibition with 80 artist – TAPG: The Art People Gallery, The Enactivist Body Template – Min Init Social Gallery, Nada Rimba 2 -Aterlier Art Space Gallery (in collaboration with MNS) in 2017; Macau International Art Exchange Exhibition, 'The Year of the Dog' – The Art Gallery (Penang), 'Tropical Fruits Fest'- The Art Gallery (Penang) in 2018; Pastels USA 2019 – Haggin Museum, Stockton (California) and Dayang & Abang Series – La Galerie Du Monde Official Opening. His works are also in private collection of Cardiac Vascular Sentral Kuala Lumpur (CVSKL), Rahmat, Lim & Partners and the SAS institute.