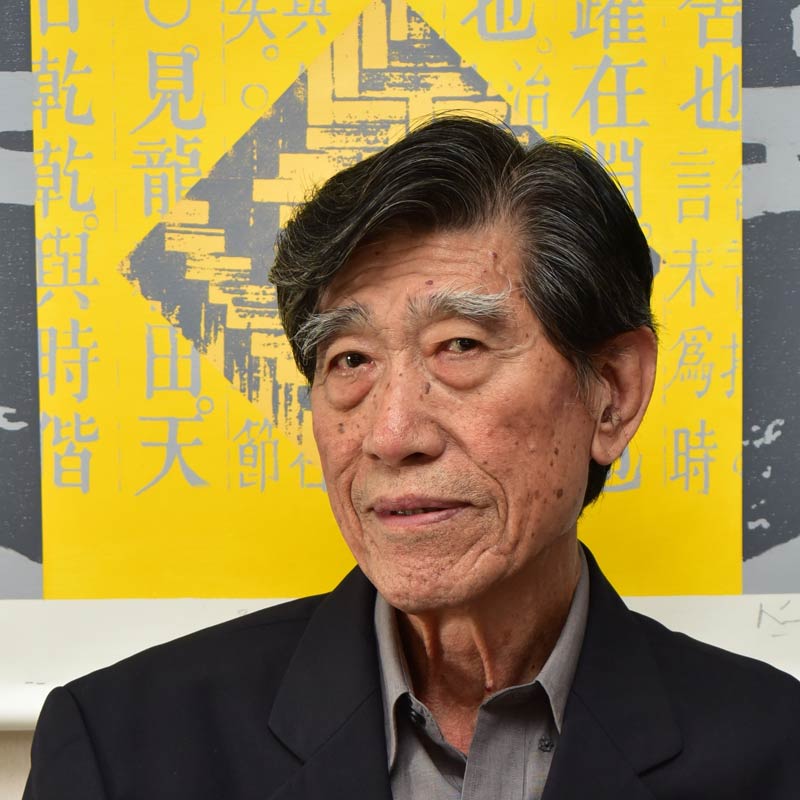 Born in 1934, in Ipoh, Malaysia, Choong Kam Kow (锺金钩) holds a BA Fine Arts Degree from the National Taiwan Normal University in 1961 and a MFA degree from Pratt Institute Graduate School (NYC) in 1969. He was awarded the Hononary Doctor Degree of Art from The Robert Gordon University, UK in 2006. He was awarded a Fulbright-Hays Exchange Scholarship to study in USA in 1965 and the Fellowship of Fulbright-American Council of Learned Scholars to do research on art in USA in 1980-1981.
In 2001, he was awarded the Most Outstanding Alumni Award of NTNU and in 2017 the Malaysia Hua Shui Lifetime Achievement Award. Dr Choong has held the following positions: Head of art Department, United Nations International School, NYC 1966-68; Lecturer, ITM 1969-1979, Senior Lecturer, ITM 1979-1989, Head of Fine Arts Department, ITM (UITM), 1970-1974; Dean of School of Fine Arts, Lasalle-Sia College of the Arts, Singapore, 1989 – 1994; Vice President, Malaysian Institute of Art, 1995 – 1999; President, Malaysian Institute of Art, 2000-2009.
He is currently the Malaysia Committee Chairman of the Federation of Asian Artists. To date, he has held 20 solo exhibitions in museums including the National Art Gallery, Malaysia; Fukuoka Asian Art Museum, Japan; Taipei Fine Arts Museum; National Taiwan Museum of Fine Arts; Guangdong Museum of Art, China; and Frederikshavn Art Museum, Denmark, etc.
He has participated in more than 150 group shows at home and abroad, the most recent ones being the 26th Asian International Art Exhibition, Hangaram Art Museum at Seoul Arts Center, Korea (2011), 27th Asian International Art Exhibition, Bangkok, Thailand (2013), 28th Asian International Art Exhibition, Kinmen, Taiwan (2014), The Unreal Deal at National Bank Museum and Art Gallery, Kuala Lumpur (2017), 4th Kunming International Art Biennale, Yunnan Museum of Art, China (2018) and 8th Beijing International Art Biennale, National Museum of China (2009).