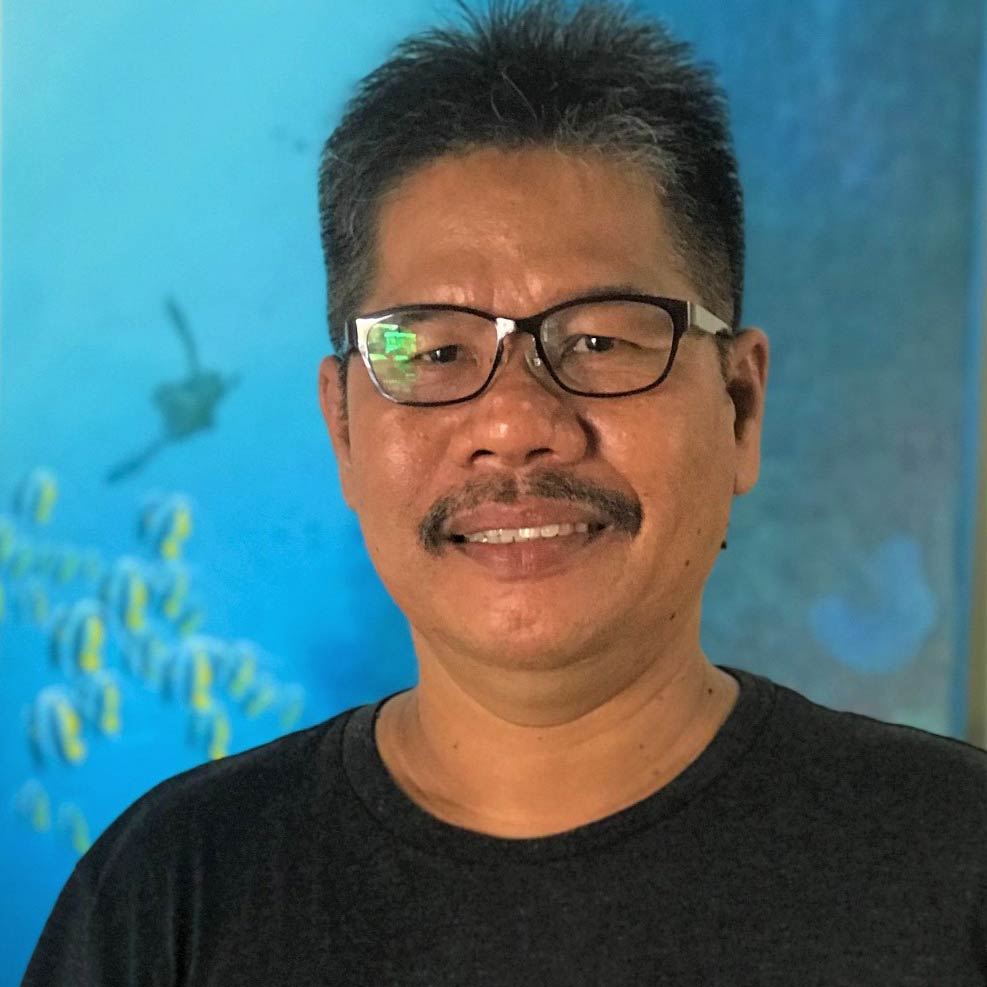 Ajis an authentic, one of a kind marine life artist in Malaysia. The young artist is also a professionally certified diver who spent the better part of his life researching marine life.
Ajis started out painting portraits and other subjects at the Conlay art colony in the Kuala Lumpur Cultural Complex. He started painting underwater in 2000, devising his own modus operandi. He has been in the forefront of conservation campaigns and awareness campaigns on sea corals. Among others, he was involved in the Inspirational Science Camp in Pulau Tiga in Sabah, Shell World Coral – Transplant Project, the Pulau Perhentian Earth Day Beach Clean-up (all 2005), and the Pulau Sibuan Darwin Project (with the Bajaus, on dangers of explosive fishing 2010).
Part of his research include experimenting with different techniques perfecting the tools used when painting underwater without any damage to marine life. Ajis does this with skilled celerity and parsimonious sensitivity.