MAY 7, 2021 BY JERRY CHONG PH.D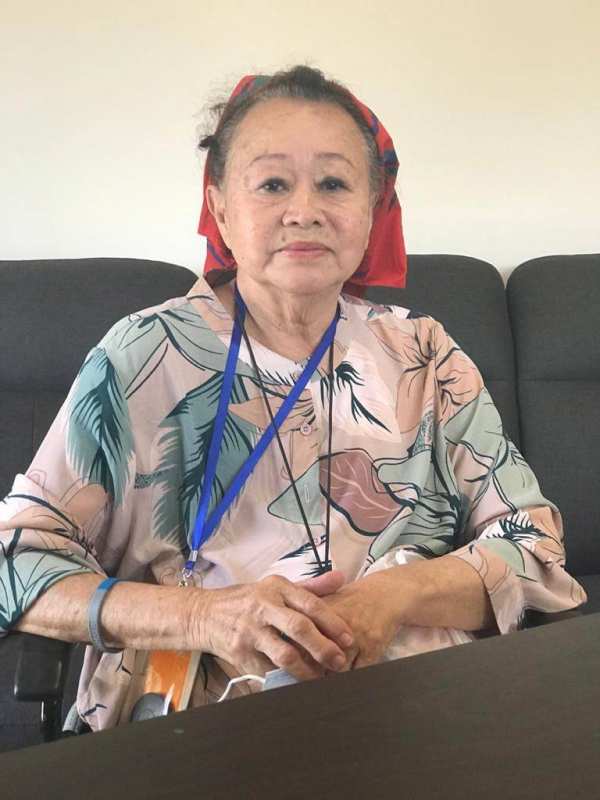 Sylvia Lee-Goh – Artist
The Malaysian art world has lost one of the country's most illustrious women painters.
Grandiosely acclaimed for her amazing oil and acrylic paintings that vividly captured the culture, life and times of the Peranakan diaspora on canvas, Sylvia Lee was called home to be with the Lord at 5.27 p.m. on May 6, 2021, aged 81.
In early 2020, Sylvia shared with among her closest friends that she had been diagnosed with breast and also lung cancer, both afflictions which were discovered after journeying a series of intense medical check ups. She subsequently underwent a successful mastectomy, however, befell with remote options of treatment for her stage 4 lung cancer.
She was a phenomenal painter, her paintings considerably emotive. In her prime, Sylvia painted a smorgasbord of subjects that ranged from her famed Peranakan series that covered tales of Peranakan culture, rituals, food and artifact. She expanded her repertoire to cover abstract, still life and through these themes, with delicate narratives to complement, touched on the sacredness of kindred spirit, empathy and compassion. She also reflected in several of her revered art pieces, her immense appreciation of Nature – God's gift to mankind.
Her paintings often adopted a post-impressionist fervour, reminiscent of and favoured by aspiring artists in her time. Sylvia proved to the art world that she was equally versatile in abstracts. The Petronas Art Gallery commissioned her to paint an art series, aptly named the "Energy" series, that won her honorable recognition as one of the most prolific women artists in the region.
To her esteemed credit, the National Art Gallery of Malaysia hosted two solo exhibitions in her honour, including a grand sponsorship of an international artists' roadshow that promoted famous Malaysian artists and their works, to the world. The Penang State Art Gallery conferred the same honour upon the artist by way of periodically hosting her Peranakan series paintings, often in conjunction with state-level organized cultural events.
Sylvia's work embraced the classical, the surreal and the contemporary. She was really with the time. But at the same time she was able to incorporate time in all those paintings. She really was unique.
What has yet to astound the art world is the artist's uncanny talent in metal craft tooling. That which began as a hobby fueled by her eagerness to learn new forms of art, Sylvia became a 'maestra' of copper tooling, her amazing artistic skill treading alongside her famous paintings.
Having produced several pieces of magnificent copper and aluminum repoussage, Sylvia kept this art form from the scrutiny of her traditional canvas-appreciating art aficionados, and largely the art world, throughout her life.
As a woman, she took the road less travelled. The artist sought out her canvas of choice way back in 1969 and through this medium, the artist communicated her early artistic rumination that ritualized her early creative leanings. She had always imagined the vastness of an intrinsic world that lay beyond the protected shell of her conservative upbringing.
She is survived by Xavier, her husband of 58 years; his son Paul, daughter-in-law and grandchildren and also remembering her late son Emil, who passed away in 2009.
May her Soul rest in peace.