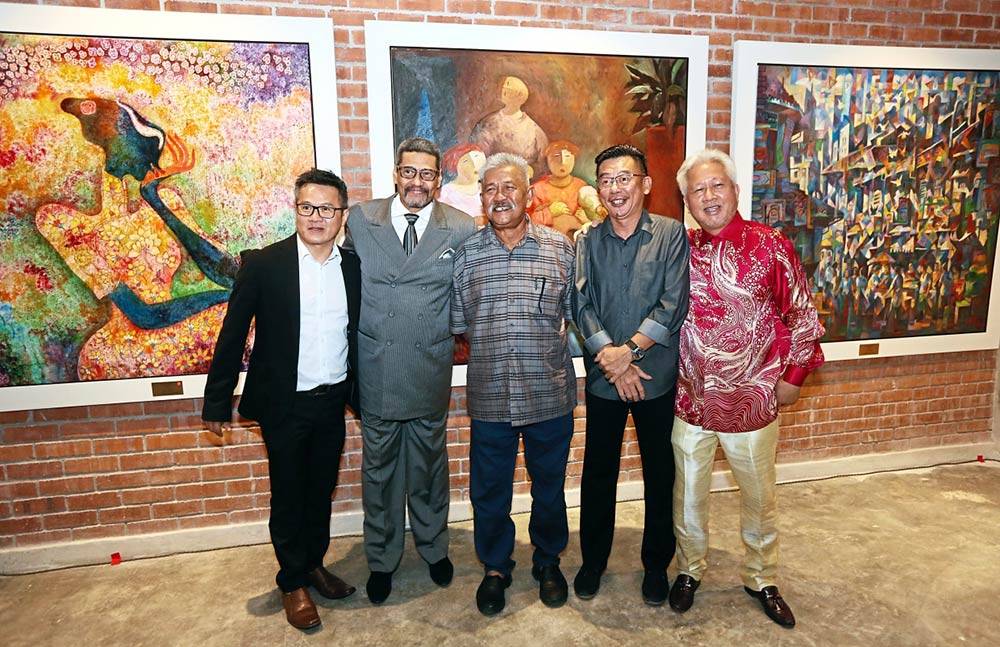 Prof Najib (centre) with singer Donne Ray Radford (second from left) and gallery co-founders (from left) Lim, Lee and Cheong during the grand opening of La Galerie Du Monde Gallery. — Photos: IZZRAFIQ ALIAS/The Star
THE love of art brought three men together to start La Galerie Du Monde. Translated as "The Gallery of the World", the art gallery in Jalan Gasing, Petaling Jaya, showcased 46 artists at its launch. Founders Paul Cheong, Alex Lim and James Lee said they hoped to highlight art from all over the world. "We are here to showcase high-quality art, starting off with Malaysian artists, and later international artists. We will also feature young artists as well as artists with autism, " said Cheong, a retiree.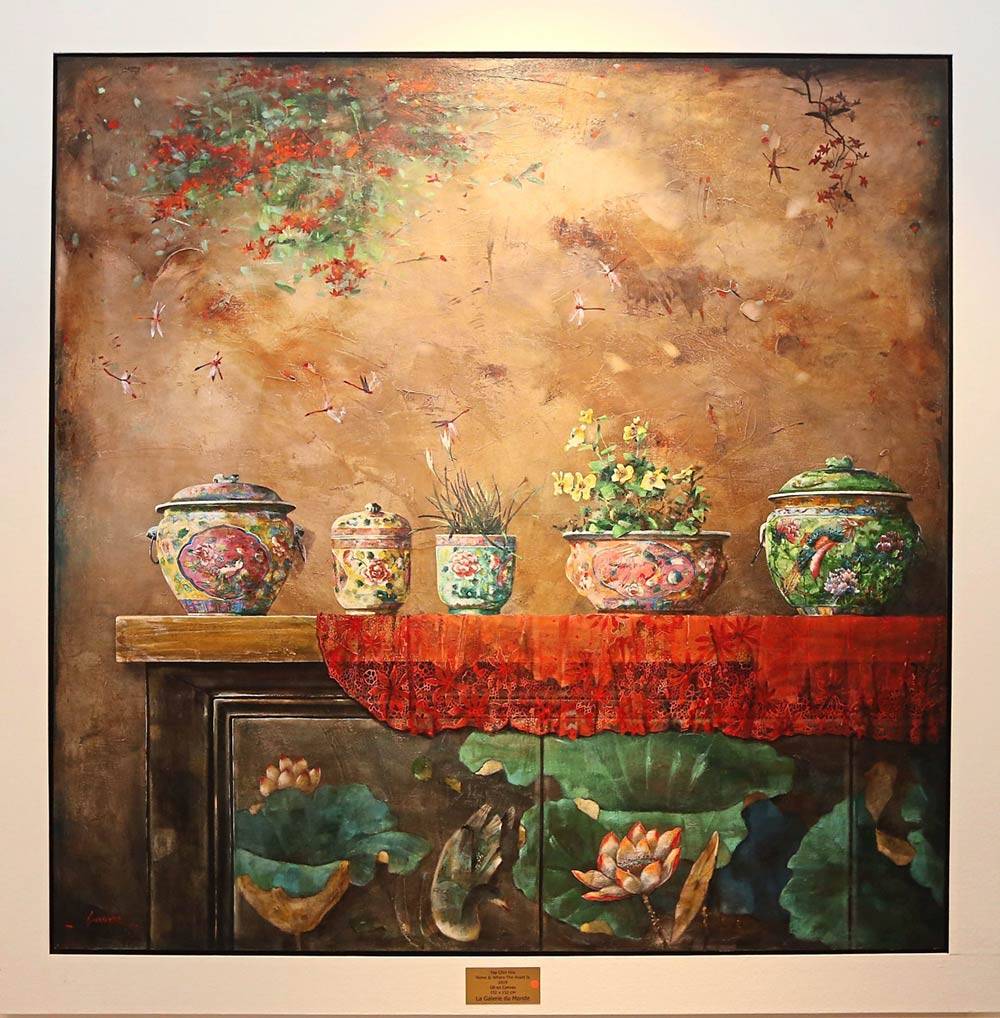 'Home Is Where The Heart Is' by Yap Chin Hoe. A total of 46 artists were featured at La Galerie Du Monde's launch
Lee, who has been running a picture framing business for the past 28 years, said, "We want people to know more about local artists. Some (customers) are collectors and some buy art for investment." As an interior designer, Lim said the gallery was a place where he could take his clients to see artworks under one roof. "Aside from the paintings available in the gallery, if the client likes a particular style from an artist, we can request for the artist to produce specific artwork for the client. "That is one of the services provided here, " he said.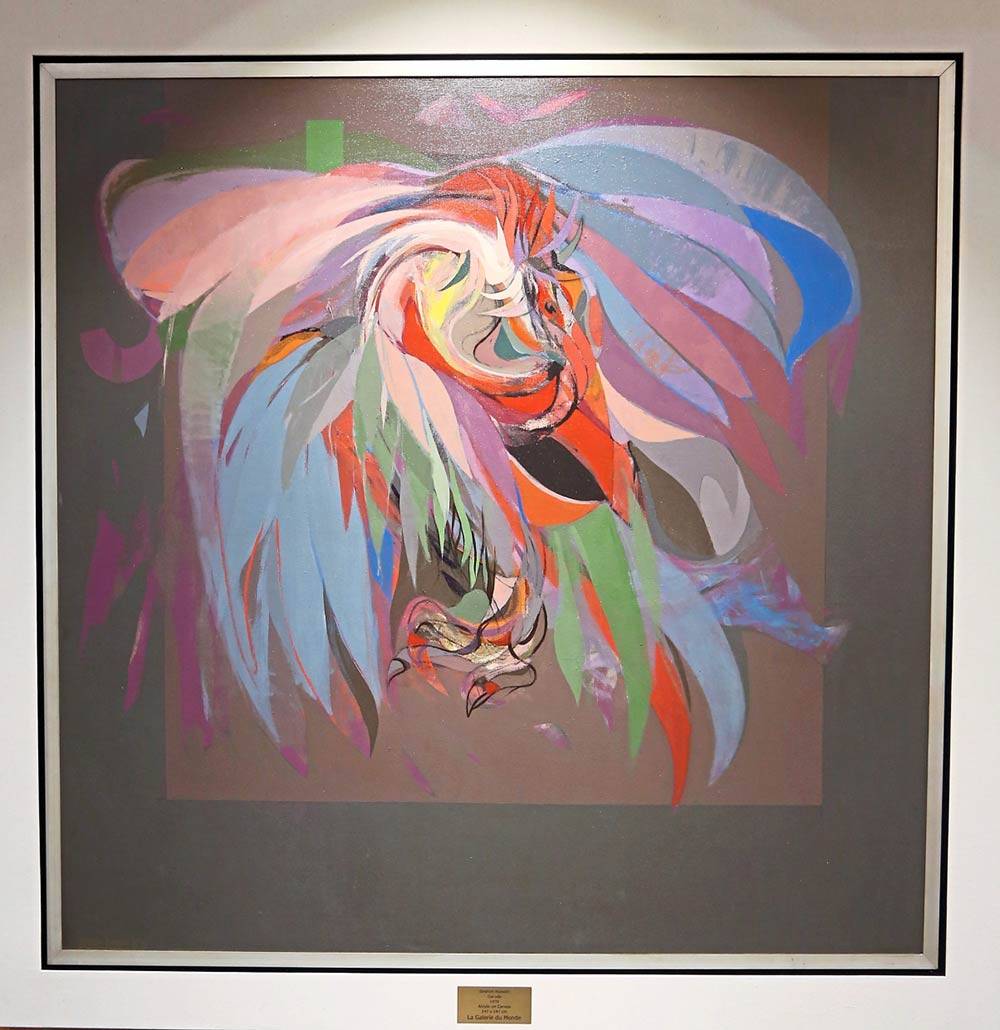 Garuda by Ibrahim Hussain
National Art Gallery director-general Prof Datuk Dr Mohamed Najib Ahmad Dawa, who was at the launch, applauded the gallery's aspiration to be world-class in terms of quality and productivity. "I must also compliment La Galerie du Monde for introducing the works by four talented artists with autism as part of its ongoing commitment to support artists with special talent, " he said.
Prof Najib added that in the last two years, the National Art Gallery has been busy nurturing young artists under the Young Art Entrepreneurs Career Development Scheme, popularly known as Y.A.E. "We offer artists under the age of 30 an opportunity to learn business skills in an effort to help them promote their creative work in the marketplace.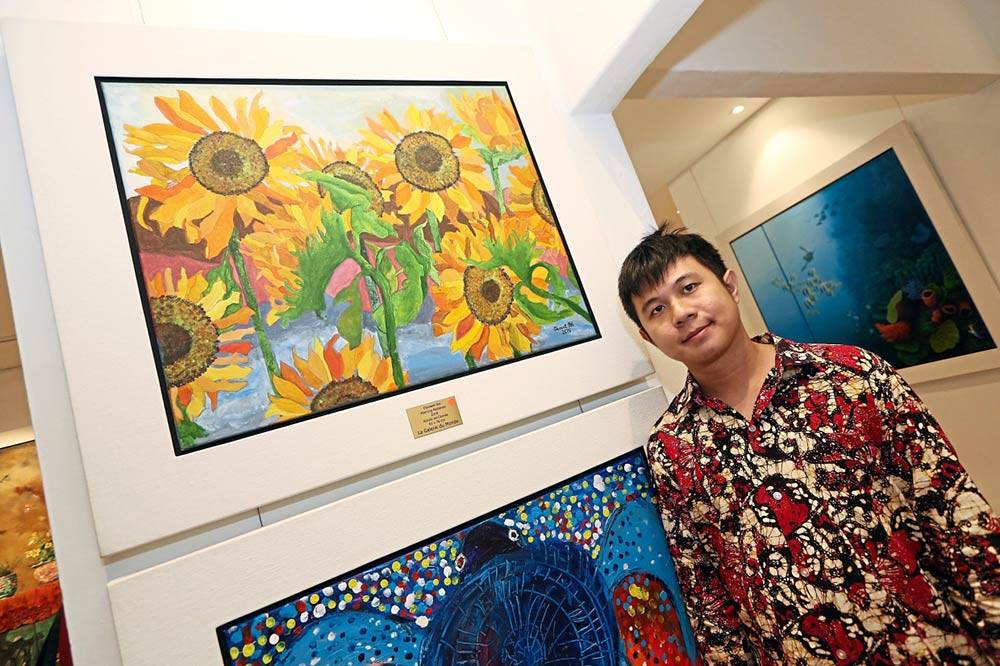 Autistic artist Clement Ooi with his painting entitled 'Morning Radiance'.
"Many local galleries seem to shy away from promoting emerging artists. I hope what La Galerie du Monde is planning for emerging artists would be followed by other local galleries, " he said. The event included a performance by Donne Ray Radford of The Platters, much to the delight of guests who danced along to his songs.
La Galerie du Monde is located at 94, Jalan Gasing, Petaling Jaya.